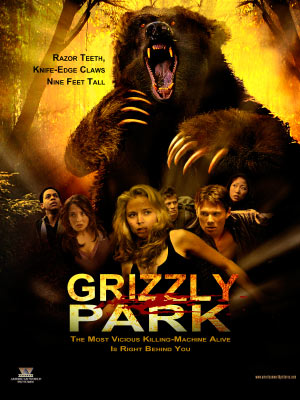 It's been in the works for a long time, but Grizzly Park is finally out today!
To see if the movie is showing in your area, click
here
and type in your zip code for showtimes and locations.
I have a feeling something bad might happen to the characters in this film...